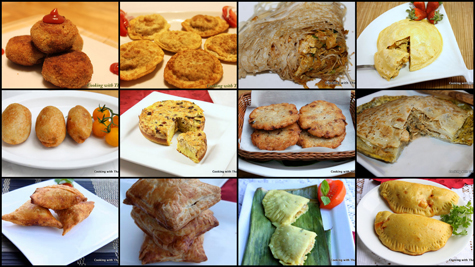 Chicken filling for making a variety of exciting snacks…
Let's make cooking easier during Ramadan. For Iftar, everyone likes to enjoy some kind of snack, especially kids. Making everything from scratch every day can be tiresome, but if we plan ahead, cooking becomes easier.
I've already shared a collection of snacks that you can make during Ramadan. There are some chicken snacks that use the same chicken filling, but the outcomes will look different.
Below is the recipe for making the chicken filling. You can double or triple the amount, store it in an airtight container, and keep it refrigerated for a week. Alternatively, you can store small portions in separate Ziploc bags and freeze them for a month.
You can use the same chicken filling to make all the below snacks.
Cooking Video- How to make Easy Chicken Filling and Make 10 Snacks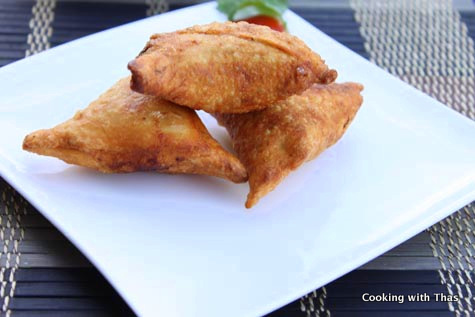 Chicken Cutlets – Use this chicken filling along with mashed potatoes.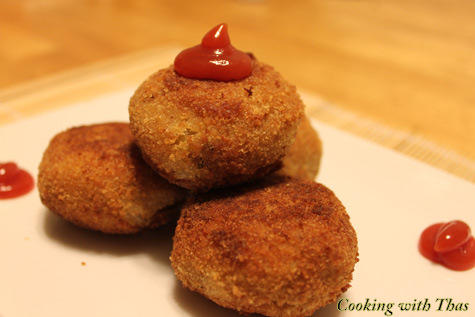 Chicken Spring Rolls- Use this chicken filling (this recipe was a guest post on my blog)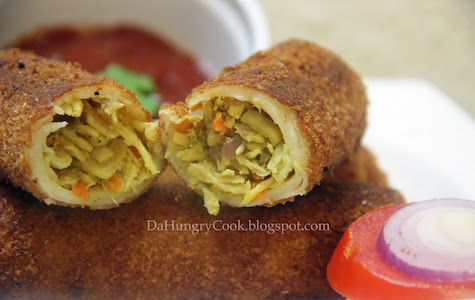 Easy Chicken Irani Pola | Delicious Malabar Appetizer
Cauliflower Bread Rolls- Vegetarian– Add cooked potatoes to the chicken filling, replace cauliflower filling with the chicken filling.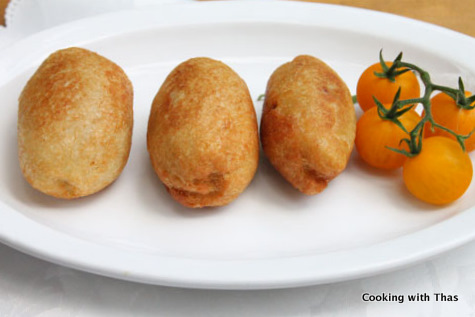 Chatti Pathiri or Layered Crepes and Chicken- Malabar Snack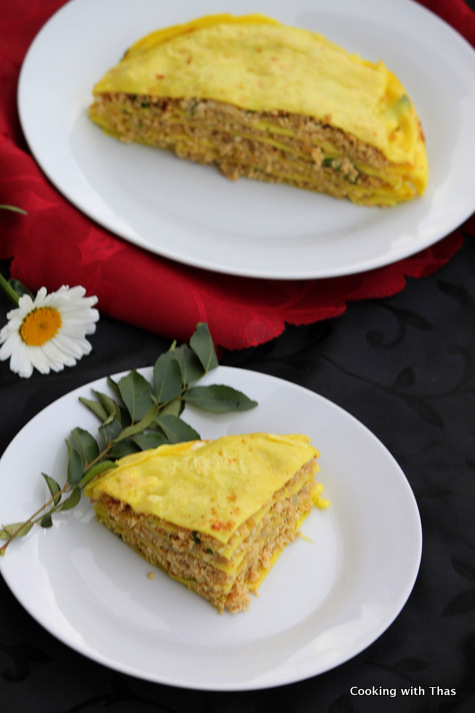 Malaysian Net Crepes or Roti Jala stuffed with Chicken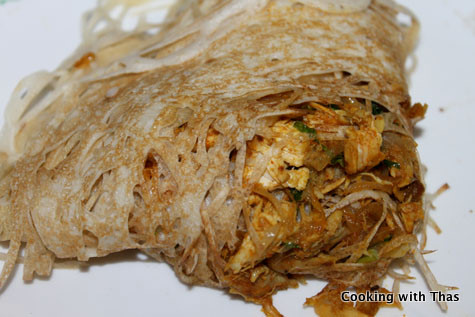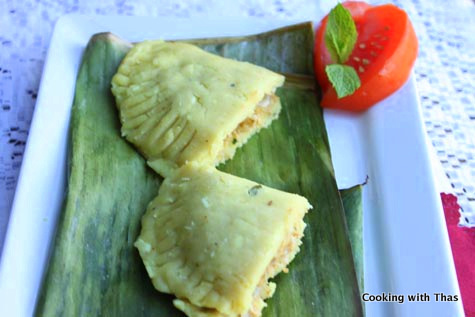 Egg Puffs – Egg Masala in Puff Pastry- Baked – Use chicken filling instead of egg masala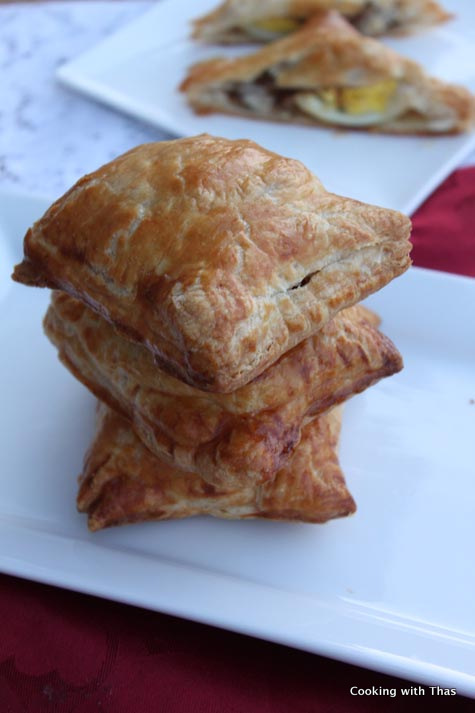 Irachi Pola or Chicken Egg 3 Layer Cake- Malabar Snack
Beef Stuffed Poori  – Use chicken filling instead of beef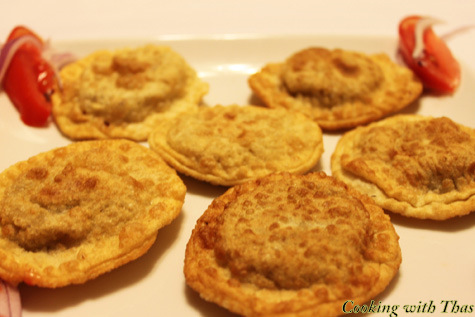 Wheat Pizza Pockets with chicken filling – Baked
Momos or Steamed Dumplings– Use chicken filling instead of veg filling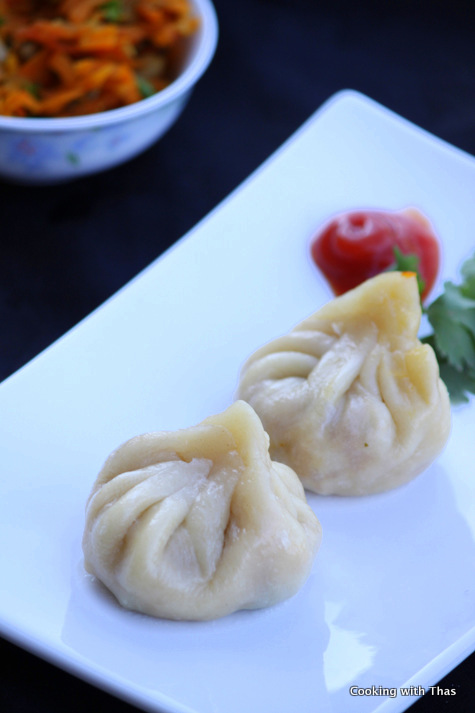 Chimichanga or Fried Tortilla Rolls– Mexican Appetizer: You could use chicken filling along with cheese/beans/rice etc. You could even use chapati instead of tortilla.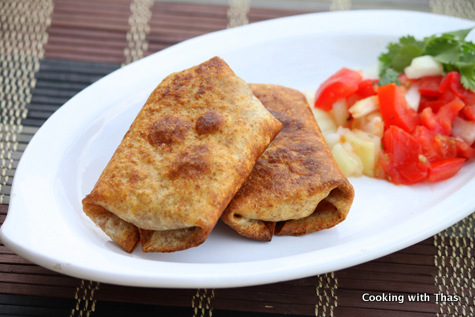 Kinnapathiri – Gluten-free and steamed: Use chicken masala instead of beef masala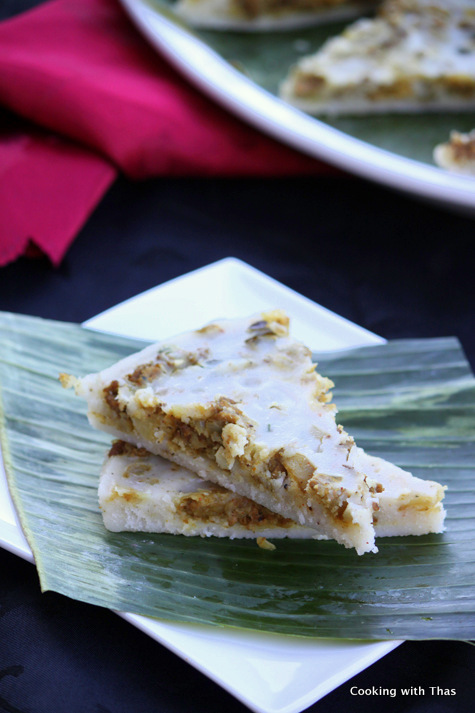 Bread Pola or Bread stuffed with chicken masala made in a pan
Chicken Stuffed Banana Peppers or Mulaku Bhaji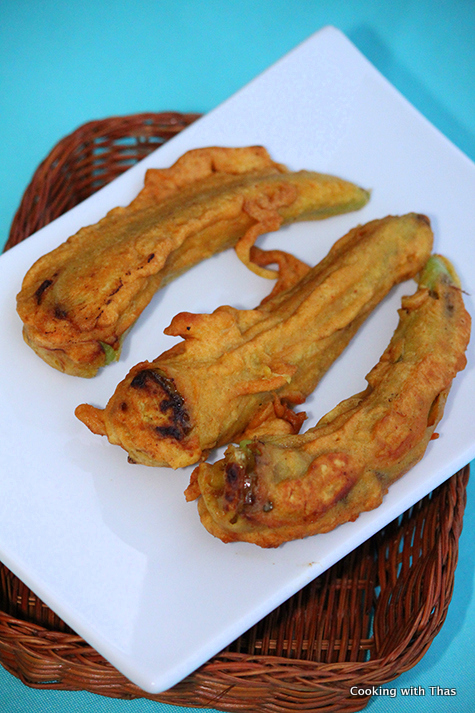 Chicken Gift box or chicken stuffed in a dough, wrapped into a gift and fried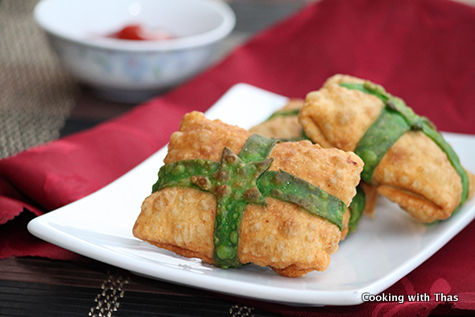 Fried Coconut Crepes with chicken filling
Murthaba- Instead of Ground Beef using chicken filling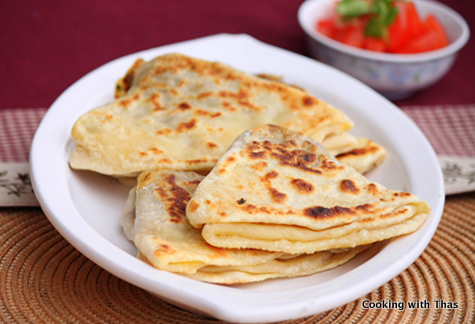 Rolled Puff Pastry With Ground Beef Cheese Filling – Similar To Borek
Use chicken filling instead of beef
Chicken Cutlet Kabobs | Easy Recipe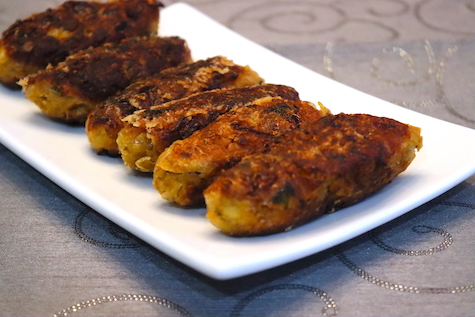 4 Air Fried Chicken Snacks | Guilt Free Snacks, Click Here For Recipes
Chicken Filling for making many snacks
Ingredients
For cooking chicken
Boneless chicken, chopped small- 2 chicken breasts or thighs, around 3 cups
Chili powder- 1 tsp (based on your spice level)
Turmeric powder- ⅛ tsp
Coriander powder- 1 tbsp
Garam masala- 1 tsp
Salt- 1 tsp
While cooking
Oil- 2 tbsp
Onions, chopped small- 3, large-sized
Ginger-garlic paste- 1 tbsp
Green chilies, chopped- 1 or 2 (optional)
Cilantro, chopped- ¼ cup
Salt- ¾ tsp
Instructions
In a saucepan, combine the chicken with all the above-mentioned ingredients "for cooking chicken". Don't have to marinate the chicken.
You can literally add any kind of spices that you like.
Close the saucepan with a lid & cook covered till the chicken has cooked well & all the liquid has dried out.
Stir fry over high heat for a couple of minutes till the chicken turns light golden brown, this will give a nice fried taste to the chicken.
Take the pan off the heat & let the chicken cool down.
Shred the cooked chicken.
Cooked chicken can be stored in the refrigerator for a few days.
Place a wide pan over medium heat, add oil, let turn hot.
Add onions chopped small, season with salt & combine well.
Add ginger-garlic paste, and green chili; saute till onions turn golden brown in color.
Add the cooked shredded chicken to the onions, stir fry for a few minutes.
Have a taste, add more salt or chili powder/ground black pepper for heat if needed.
Add cilantro, saute for a minute.
Remove the pan from the heat, keep aside.
Double or triple this recipe, store the chicken filling in an air-tight container and keep refrigerated for a week or freeze small portions in separate ziplock bags for up to a month.