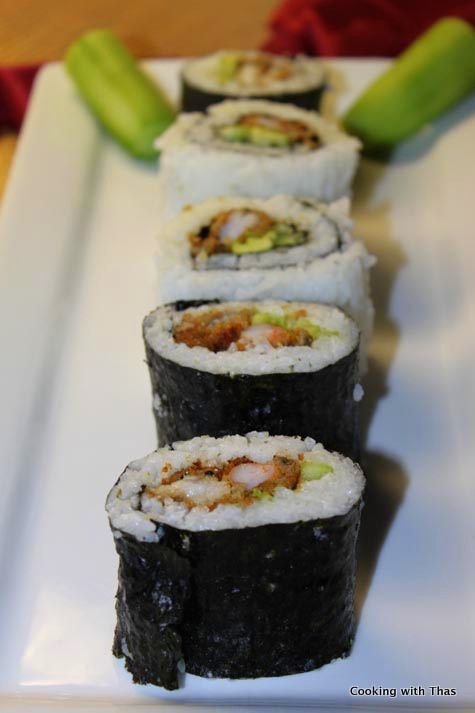 Homemade shrimp tempura sushi at its best…
What a beautiful weekend it was! Even though Saturday was a bit cold, Sunday turned out to be gorgeous. I embraced the sunshine, the warmth and the nature…Here is the picture of Sunrise silhouette from my backyard.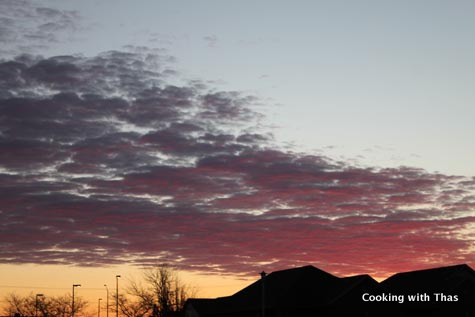 Last week, I had been very lazy to cook and made real lousy dinners. I might become the queen of one pot meals pretty soon as I am totally into making easy one pot meals. So on Friday, I insisted that I make something different. Being a sushi freak, I thought making sushi would be the best. I had already tried making sushi with veggie filling in it so this time it was with shrimp. I am not yet comfortable making sushi with raw fish at home. I made shrimp tempura and made it into sushi. It tasted so incredibly delicious and I got two thumps up from my man.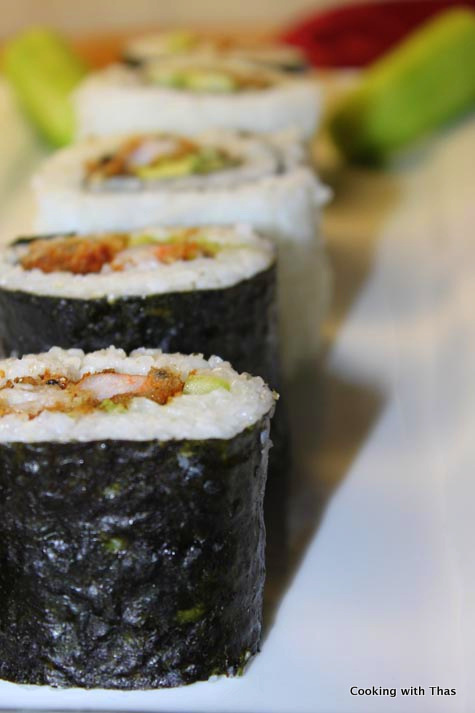 Shrimp Tempura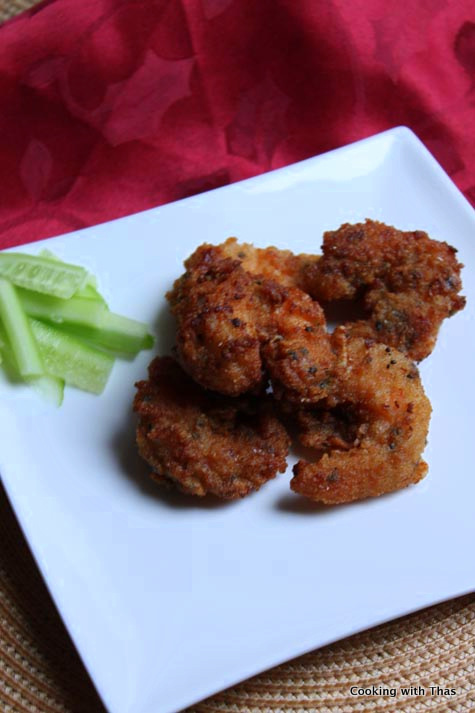 Step by Step Pictures
Shrimp Tempura Sushi
Ingredients
For making Shrimp tempura
Shrimp, shelled and deveined- 15
All purpose flour- ½ cup
Water- ¼ cup + ⅛ cup
Sesame seeds- 1 tbsp
Oyster sauce- 1 tbsp (Optional)
Salt- ½ tsp
Oil- for deep frying
Bread crumbs- enough to coat the shrimp
For making sushi
Sticky rice, cooked- 2 cups
Roasted seaweeds
Avocado, cut small
Cucumber, cut thin long
Instructions
In a bowl, combine flour, sesame seeds, oyster sauce, salt and water to make a thick batter.
Heat a frying pan, add enough oil for deep frying.
First, dip the shrimp in the flour batter.
Then, coat the shrimp with bread crumbs.
Deep fry till golden brown in color.
Transfer to a paper towel and keep aside.
For making sushi
Cook the sticky rice along with salt and water in a rice cooker. Let the sticky rice cool down.
Place the bamboo mat on a chopping board or on a clean counter top.
Place one roasted seaweed sheet over the mat.
On the seaweed, evenly spread the sticky rice. Wet your hand with water and spread the rice so that it won't stick on the hand.
Place avocados, cucumber and 3 shrimp tempura on one end of the rice layer.
Roll along with the bamboo mat and tighten the roll.
Unwrap the bamboo mat, you will have the rolled sushi.
Using a sharp knife, cut the long rolls into 2 inch small rolls.
Place on a platter and serve with soy sauce and pickled ginger.
You could either have seaweed or rice as the outer layer.
Enjoy!