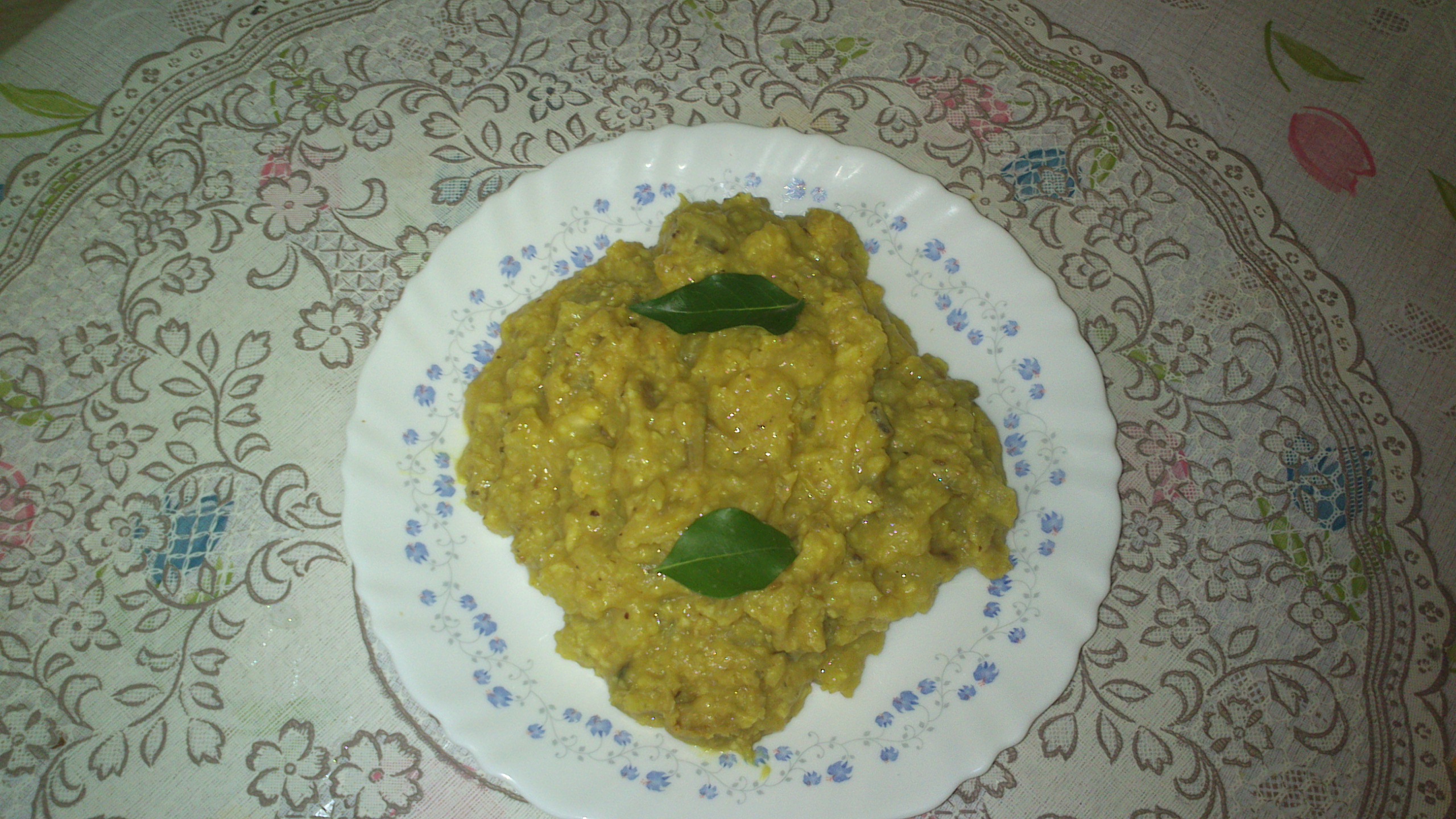 Plantain/Raw banana mash with fish!!!!
Ingredients
To grind
Coconut, grated- 4 tbsp
Turmeric pwdr- ½ tsp
Chili powder-1 tsp
Fennel seeds-1/2 tsp
Small onion-2
Garlic-2 pods
Other ingredients
Raw plantain - 2
Fish- 4 pieces
Oil- 1 tbsp
Mustard seeds- 2 tsp
Curry leaves- 1 sprig
Salt- to taste
Instructions
Cut raw banana to small pieces and add water, bring to boil until plantain gets well cooked.
Meanwhile, grind coconut,chili powder,turmeric powder,fennel seeds,small onions and garlic with water into a coarse paste.
Mash the raw banana(let small pieces be there to bite) and set aside.
Add oil in a pan and splutter mustard seeds and curry leaves and add the ground mixture and fish pieces, add salt to taste, allow the fish to cook.
Add the mashed plantain to the fish masala and mix everything together, bring to a boil so that the water dries up and the fish pieces break apart and gets well-coated with mashed plantain.